Testimonials
Finola was the key driver in implementing phase 1 of our Precision Engineering & Manufacturing (PEM) Centre of Excellence during 2015 and 2016. This was a key strategy for IT Sligo and required strong planning, project management and interpersonal skills. Finola was quickly able to understand the key challenges within the project and pulled together the implementation plan, working with people across many functional areas to ensure all critical elements were covered. She is an adaptable leader, being able to drive strategic action as well as working at the detailed level in order to deliver results. Finola's ability to manage multiple priorities, align stakeholders and collaborate at all levels within the organisation was excellent, and these combination of skills enabled this project to be successful.
Finola's technical and professional expertise along with her interpersonal skills and communication style are all key assets. She is a pleasure to work with and I would highly recommend her.
Úna Parsons, Head of Mechanical and Electronic Engineering Dept., IT Sligo
——————————————————————————————————————————————————————-
I have worked with Finola on numerous client projects over a number of years. Both myself and OMT Global clients have found Finola to outperform all our expectations particularly in the area of Team Dynamics. When it comes to understanding and diagnosing business processes, target challenges and team performance Finola always gets a management team right to the heart of blockages before facilitating a road map for success. I highly recommend her to any management team looking to substantially improve performance
Andy Barry, Owner at OMT Global
————————————————————————————————————————————————–
Finola's work is of an extremely high standard. She has a wide portfolio of multinational clients and brings significant business management and leadership experience to design and delivery solutions. She is highly versatile and works with senior teams and workgroups across large organisations to assess critical pain points, drawing on her experience to diagnose and design the right combination of interventions to address each client's individual needs. As a facilitator and coach she is highly sought after in a range of areas e.g. conflict resolution, change management, strategic planning, influencing, communication, performance management and building high performance teams. I thoroughly enjoy working with Finola and value her focus on practical outcomes in client projects
Richard McCarthy, Director of Client Services at OMT Global
—————————————————————————————————————————————————
Finola is an excellent consultant of the highest professional standard. Intelligent, experienced and uses her critical thinking skills achieving great results. On behalf of OMT Global, I have no hesitation recommending Finola Howe and look forward to working closely with her for many years to come.
Eddie O'Connell, Managing Director MEAA at OMT Global 
—————————————————————————————————————————————————
Finola stepped in to help us when we were at a critical point in our 1st product development. Calmly and persistently Finola worked with the team to successfully go to market with a world leading new product. Finola is a person who quickly see's what needs to be done and can make things happen
Colin Lawlor, MD at ResMed Sensor Technologies
——————————————————————————————————————————————–
Getting an organisations strategy document into something that is clear and action orientated is also a difficult first step in strategy implementation.  Finola helped us to do just that. She lead us through the process of reviewing our high level strategic plan and the detailed plans behind that. We could then see the connection between the work we did everyday and the strategy. Finola also worked with the Board of Directors and Executive team to develop our communications processes. Finola is skilled at developing implementable strategic plans and driving action. She has an ability to quickly cut to the heart of critical issues and expertly facilitates teams in how to address them.What impressed me most was her ability to understand complex industry problems quickly so that she was able to guide the action plans needed to address the specific problem. Overall she integrates really well with organisations and industries.
Adrian Neilan, CEO of Irish Greyhound Board
——————————————————————————————————————————————–
Finola was a great asset to our team when we really needed both hands on technical guidance and organisational leadership. She identifies issues quickly and deals with them effectively by putting sustainable processes in place. She calmly engages people in solving problems and focuses teams on the most impactful areas. She skillfully drives change, models behaviours that enable change and coaches people through the process of change.
Eleanor Curtis, HR director at ResMed Sensor Technologies
——————————————————————————————————————————————–
Finola acted as a professional coach to myself during 2014-2016. During this period Finola and I met at a regular cadence, both in person and via telephone. Finola's personal experience in organizational design and the Quality / Regulatory functions within regulated sectors shone through at all times. Additional to this, her experience and formal MBA training promoted awareness of Business function, and organizational psychology and theory. These provided substantive and positive frameworks upon which to tease out the issue at hand, and to implement concrete planning and actions. Through this period, Finola maintained strict confidence, and I can identify several direct and open conversations which promoted an action set that advanced my own personal understanding and growth, along with career planning and progression – especially of note in those areas of uncertainty.
I am proud to have Finola as a coach and friend, and would thoroughly recommend her in a similar capacity
Stuart Plascott, QA/RA director at ResMed Sensor Technologies
——————————————————————————————————————————————–
Finola took an ambiguous charter and relentlessly pursued it. After only a few months she had a dynamite staff, a clear path forward, linkages to the rest of the company. Her  team accomplished a lot in a very short time including putting consistent metrics in place, kicking off an auditing process, figuring out IT system go forward plans, linking to Pan-HP quality strategy and monitoring and improving both component and logistics quality across the printer group. Finola has an admirable way of gaining trust and buy-in to plans and easily and successfully communicates at all levels. I would hire her in almost any capacity simply given what I've seen of her learning ability and her work ethic."
Marcy Alstott, VP of LaserJet Operations, HP
——————————————————————————————————————————————–
Finola and I worked hand in hand for two intense years. I was constantly impressed by her skills in strategic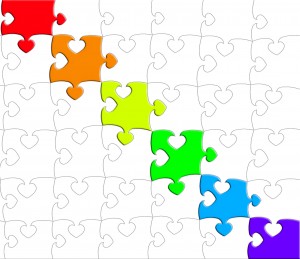 thinking, by how she translated the strategy into actionable plans and, very importantly, by how she followed through execution. A remarkable combination of "Plan, Do, Check, Act" skills at senior executive level. The environment was not an easy one: international setup, influence rather than command, and fast track execution. Finola overcame all barriers with her fine listening, communication and collaborative skills… and a good dose of fine Irish sense of humour, which I still miss very much.
Pau Molinas WW VP – Global Operations, HP
———————————————————————————————————-
Finola is a results-oriented manager that can translate high level business needs to appropriate projects and programs that lead to success. She has a solid, deep understanding of Quality Management Systems. She also understands the necessity of crafting streamlined processes that add value without adding unnecessary overhead. She works equally well with senior leaders, individual contributors and everyone in between. As a manager, she is an incredible advocate for her employees and knows how to position her team to be successful. She is not a micro-manager nor is she a hands-off leader. She balances her engagement with her employees based on what each individual needs and wants. She has a strong emotional IQ and adjusts her approach to fit the level in the org she's working with, as well as the individuals. She is hands down one of the best managers I've ever had. I've had the pleasure of working with her in more than one role and I'd jump at the opportunity to work for her again in the future.
Jo Bowans, Quality Program Manager HP
—————————————————————————————————————————————————-
My Auctioneering business was applying for the Irish 'Excellence through People' award and needed to implement a Performance Assessment and Performance Management process for our employees. I worked with Finola from Danu Consulting, she quickly understood what our needs were and developed a Performance process consisting of documenting clear objectives for our employees so they knew what was being asked of them, encouraging open and honest discussions between employees and manager, giving regular feedback to employees on how they were doing, and managing performance accordingly. Finola helped me understand  the importance of clear communication and  provided training on how to deal with different employee situations –motivating top performers, dealing with poor performance and also how to gather feedback and ideas for our overall business improvement.
Finola's focused approach gave us tools that were immediately useful and her work enabled us to achieve the 'Excellence through People' award. Her knowledge in the whole area of People Management and getting the best out of employees  quickly added a lot of value to my business. It is my pleasure to say that I have no hesitation in recommending her services to any company small or large who wish to develop efficiency in their personnel and systems.
Roger McCarrick BA, Fellow Society Chartered Surveyors (F.C.S.C.I) A.C.I.Arb
McCarrick and Sons Real Estate Alliance
—————————————————————————————————————————————————-
"I worked with Finola from Danu Consulting in preparation for an upcoming job interview. This senior level role is a critical one and I wanted to get the best advice possible. The CV prep, Interview Skill and Preparation programme provided by Danu Consulting in support of my preparation for this role proved to be very comprehensive and extremely thorough. Finola provided a service that was individualised, practical and interactive. The service included a CV assessment, interview preparation, one on one discussions, face to face and telephone mock interviews. Situational coaching in addition to interview analysis and feedback was provided after the interviews. I was extremely satisfied with the process we went through, it was clear that Finola had put a lot of effort and thought into preparing for each step of our discussions so that I gained the maximum from the process. Finola has an admirable way of engaging around each of the topics, her professionalism and thoroughness as we progressed through the process instilled in me an increased confidence in my ability to perform during interviews. Finola has several years of executive level experience with Hewlett Packard and this clearly shone through not only in the practical advice and guidance but also in the 'soft' skill areas, which I found to be very valuable. I have found working with Finola to be very uplifting and insightful and look forward to working with her again."
John Murray, Business Intelligence/Consumer Forecaster, HP
—————————————————————————————————————————————————-
"In a nutshell, the reason I went to see Finola was that I felt I had too many balls in the air. Lots of strands to my business, but none getting the attention it deserved. I believed I needed an outside eye to help me look at the overall picture, and help guide me in choosing the particular areas that would most benefit me personally, creatively and financially.
Again, put simply, Finola succeeded in helping me do exactly what I wanted to do. I came out of the sessions with her with a new impetus and motivation, a fresh creative energy, a feeling that I could move my career in exactly the direction I wanted to, and importantly, a detailed plan of how to achieve this.
I'm very much enjoying working on this plan and I look forward to returning in the future to figure out the next steps."
Kieran Quinn, musician .
—————————————————————————————————————————————————-
Finola served as an HP Executive leading a think tank team of Quality Consultants reporting to the Senior Vice President of Operations. Along with her team, she was able to quickly understand and prioritize the Supply Chain issues, develop innovative solutions, and lead successful implementations. Finola's great communication, presentation, and people management skills united a divided executive team. Finola's Operations expertise and insightfulness were key to leading results towards the best direction for the business. Finola's integrity and ability to generate enthusiasm from her team made her a true leader with followers where people would "jump off a cliff" if she asked them. Amongst a company known for highly skilled management, Finola is clearly at the top
Jeff Wield, Quality Programme Manager , HP
—————————————————————————————————————————————————-
Finola  is a strategic thinker with ability to move from senior objectives quickly to actionable metrics/measures/milestones. She is methodical in establishing alignment at executive levels, clarifying scope and intended outcomes and then works extremely well across organizational seams to build alignment and investment where needed. She can drive high complexity, high ambiguity programs at the enterprise level effectively, communicating well at all levels and driving collaboration across functions. Her data driven approach enables high credibility when she is driving for hard change or increased investment.  If you need something difficult done across a broad organization, she's the go to person
Ayn Lavagnino, Director HP
—————————————————————————————————————————————————-